Workshops
In order to keep our faculty up to date on the latest technology in the enterprise systems field, the University of Arkansas hosts frequent workshops in association with universities and organizations around the globe.
Upcoming and Recent Workshops
Our workshops most often take place at Enterprise Systems and Information Systems Conferences. These conferences encourage all faculty in attendance to network, share ideas and information regarding the field, and provide an opportunity to address enterprise systems issues that arise at other universities. We participate in these workshops to share our progress and to help universities and departments with theirs.
January 2023

Co-sponsored by the Walton College Enterprise Systems program and the Walton College Information Systems department. Representatives: P. Cronan, R. Freeze.
July 2022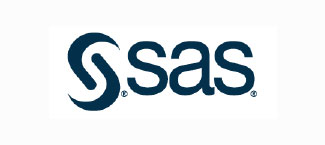 May 2022
June 2022
Previous Workshops
August 2021
Special Interest Group in Decision Support & Analytics (SIGDSA)
June 2021
2021 Enterprise Computing Community (ECC) Conference
Co-sponsored by the Walton College Enterprise Systems program and the Walton College Information Systems department. Representatives: R. Syler, R. Freeze
August 2020
Special Interest Group in Decision Support & Analytics (SIGDSA)
June 2020
Co-sponsored by The Walton College Enterprise Systems Program and The Walton College Information Systems Department. Representatives: R. Syler, R. Freeze
April 2020
January 2020
Hawaii International Conference on System Sciences 2020 (HICSS-53)
November 2019
U of A Sports & Data Analytics Workshop; Dr. David Shrader with Teradata
August 2019
AMCIS 2019: New Frontiers in Digital Convergence
Special Interest Group in Decision Support & Analytics (SIGDSA)
June 2019
Co-sponsored by The Walton College Enterprise Systems Program and The Walton College Information Systems Department. Representatives: R. Syler, R. Freeze
2019 American Accounting Association Annual Meeting
April 2019
January 2019